There is 5 easy appetizer for thanksgiving really simple to prepare just in few minutes. When we talk about appetizers they are the small diets or drink taken before a meal or the main course of a meal to stimulate one's appetite.  However, thanksgiving is the act of giving thanks, being a grateful acknowledgment of benefits or favors, especially to God.
Cooking for the main event can take all day, so having these yummy appetizers will keep hungry guests at bay. We have selected some appetizers to help you serve your guest well.
5 Easy Appetizer for Thanksgiving
One thing about these appetizers is that it doesn't take much time to be prepared. It's very fast and super delicious with less stress.  The appetizers include:
Sausage Balls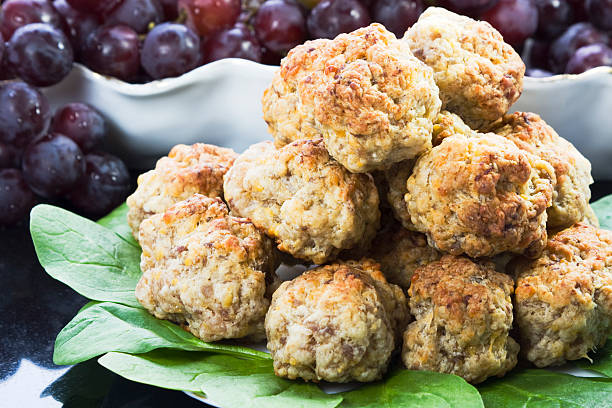 Sausage balls are biscuit mix cheesy and are very delicious appetizers which grace many a table for holiday breakfast as well. With only three ingredients you have a delicious snack or side dish to entertain your guest with.
Ingredients for Sausage balls
1 Ib. ground pork sausage
2 c. Bisquick
 4 c. Shredded cheddar
2 teaspoon. freshly chopped parsley, plus  more for garnish
1 teaspoon paprika
kosher salt
freshly ground black pepper
Extra-virgin olive oil, for brushing
How to Prepare
 Preheat the oven to 350 degrees and line a baking sheet with parchment. In a large bowl, mix together Bisquick, cheddar, pork sausage, parsley, and paprika until it is mixed well, and add season with salt and pepper to taste.
Using a small cookie scoop, scoop and place tablespoon-size balls of the mixture onto the prepared baking sheet.
Brush tops of balls with olive oil and placed them in the oven and bake until deeply golden and no longer pink, it can take about 25 minutes to be well baked.
Garnish with the remaining parsley and serve.
Read also: Moringa Tea Recipes and Its Health Benefits
Fried Mashed Potato Balls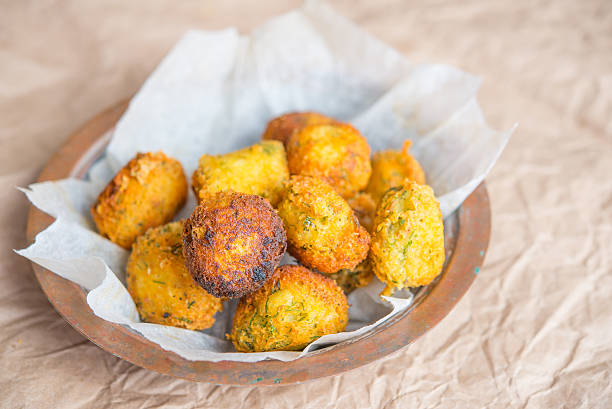 What do you do with leftover mashed potatoes? You can turn them into something magical. You make melt-in-your-mouth, crisp yet creamy mashed potato balls. If you have leftover potatoes in your kitchen you can check up these recipes to use them as snacks for your thanksgiving. It's a very simple recipe with less time for preparation.
Ingredients for Fried Mashed Potato Balls
3 c. leftover mashed potatoes
3 slices bacon, cooked and crumbled
2/3 c. shredded cheddar cheese
2 teaspoon thinly sliced chives
1/2. teaspoon. garlic powder
Kosher salt
Freshly ground black pepper
2 eggs, beaten
11/3 c. panko bread crumbs
Vegetable oil for frying
How to Prepare
Set aside a wide bowl, combine mashed potatoes with cooked bacon, garlic powder, cheddar, chives, and add salt and pepper to taste. Stir until all ingredients are mixed properly.
Place eggs and panko in separate shallow bowls. Use a small cookie scoop to scoop 1 to 2 balls of the mashed mixture. Roll into a ball in your hands, then dredge first in egg and then in panko. Repeat the procedure until all mashed potatoes are rolled into balls.
 Heat 3 teaspoons of oil in a large cast-iron skillet until the candy thermometer reads 375 degrees. Fry the mixed mashed potato balls in batches until golden on all sides, 2 to 3 minutes. Drain on a paper towel-lined plate and season immediately with more salt to taste.
Read also: Recipe for Stuffed Pepper Soup
Bacon-wrapped Pickles
Bacon-wrapped pickles are pickle spears wrapped in smokey bacon, then baked to crispy perfection. Bacon-wrapped pickle fries are a unique appetizer. It only contains 3 ingredients and doesn't take time to prepare. Bacon-wrapped pickles are very satisfying snacks or appetizers you will ever eat.
Ingredients for Bacon-wrapped Pickles
12 slices of bacon
12 pickle spears
1/2 cup ranch dressing
chopped parsley for garnish and it's optional
How to Prepare
Preheat the oven to 425 degrees.
Wrap each pickle spear in a slice of bacon. Place each pickle spear on a baking sheet.
Bake for 20 minutes or until bacon is crispy.
Served with a side of ranch for dipping. You can garnish with chopped parsley if you desired.
Loaded Cheese Ball Bites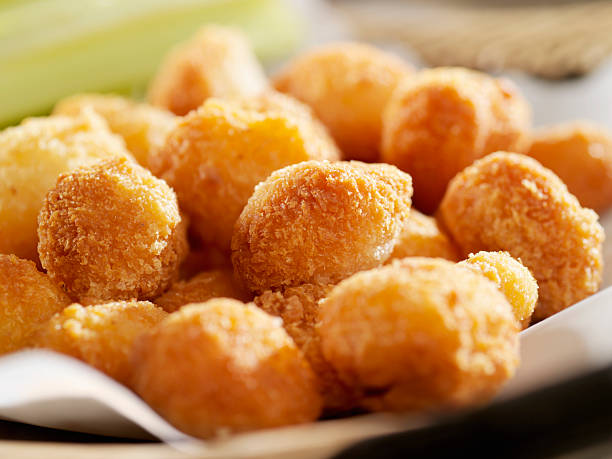 Loaded cheese ball bites are the best appetizers to serve at any thanksgiving. These tasty little cheese balls are made with dried fruits and cream cheese rolled in bacon or nuts and finished off with a pretzel stick. These loaded cheese ball bites are very easy and quick to make. They are meant to chill in the refrigerator for a couple of hours before serving.
Ingredients for Loaded Cheese Ball Bites
Cream cheese
Buttermilk ranch dressing mix
Cheddar cheese
Green onion
Bacon
Black olives
Pecans or almonds
Pretzel sticks
How to Prepare
Mix cream cheese, cheddar, dried fruit, and herbs
Scoop mixture into tablespoon-sized balls.
Place cheese balls on a baking sheet and let them set in the refrigerator for at least 2 hours
Roll each cheese ball in your preferred toppings
Store them in the refrigerator, and place a pretzel stick in each of them just before you serve.
Loaded cheese ball bites taste best when chilled, so you can make them a night before thanksgiving and served straight out of the fridge.
Read also: Smoothie Recipes for Different Health Conditions
Bacon Spinach Dip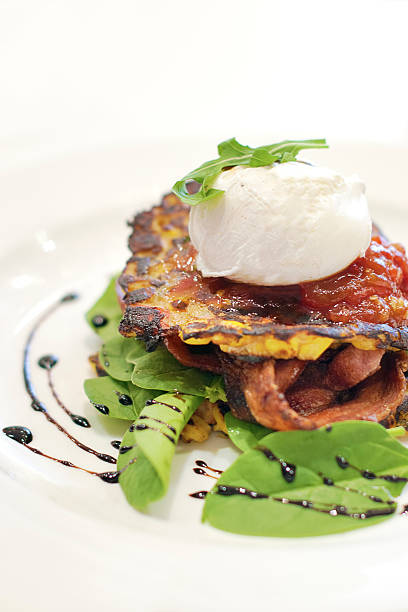 The best and cheesiest, creamiest dip you will ever have is bacon spinach dip. This cheesy bacon spinach dip has all the bases covered for a fun, easy dip that everyone will love. Bacon spinach dip is loaded with mouthwatering flavors like creamy spinach, gooey cheese, and crispy bacon.
Ingredients for Bacon Spinach Dip
8 oz cream cheese
1/3 cup mayo
1/3 cup sour cream
1 teaspoon of paprika
1-2 cloves of garlic
1 ib bacon
1/2 teaspoon of garlic powder
1 cup grated parmesan cheese
11/2 cups shredded mozzarella cheese
1 baguette
minced fresh parsley
4 oz fresh mozzarella cheese, thinly sliced
16 oz of frozen spinach, defrosted and squeezed tightly to get rid of excess water.
How to Prepare
Preheat oven to 350 degrees F. Spray a 2-quart baking dish with non-stick cooking spray and set aside.
Add your cream cheese, mayo, sour cream, garlic powder, minced garlic, and paprika to a large mixing bowl and stir until it is mixed properly.
Add spinach, cooked bacon, parmesan, cheese, and 1 cup of the shredded mozzarella cheese. Stir until it is mixed properly.
Transfer the mixed ingredients to the prepared baking dish. Sprinkle with remaining 1/2 cup of shredded mozzarella cheese, then place thinly sliced fresh mozzarella cheese on top of the dip. Apply olive oil lightly to it.
Bake until cheese is golden and the mixture is bubbly, about 30minutes. If you dip it very fully in the baking sheet in case of bubbles over.
Sprinkle dip with minced fresh parsley.
The Dippers
Line sliced baguette pieces on a baking sheet and drizzle lightly with olive oil. Broil on high for several minutes per side, until golden brown and toasted.
Serve dip hot, with toasted baguette pieces alongside.
Conclusion
Thanksgiving dinner for visitors requires enough yummy recipes when preparing, when your invited guest arrives at your home, you might want to consider having them filled up with appetizing snacks and they might not have enough space to enjoy the main feast.
However, when it comes to appetizers for thanksgiving it is preferable to choose a balanced, delicious, unique, and comfortable diet for the feast other than snacks. Furthermore, reading to this point, we believe you have gone through our recommended easy appetizer for thanksgiving. Feel free to write to us or below for further help on this topic.