Fried eggplant recipe is one of my very favorites, I'm going to show you how to make fried eggplant with tips and tricks to make it the crispiest. So eggplant or brinjal or overseen, no matter in which part of the world you are in and how you want to call it. They taste great and very spicy.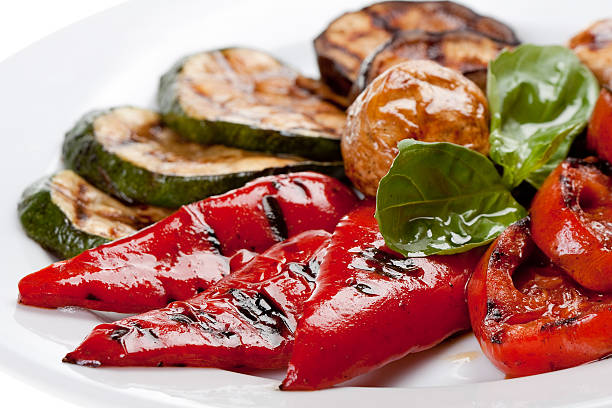 Read also: Sweet and Sour Pork Recipes
Ingredients for Fried Eggplant Recipe
Egg plant_2 medium-sized
Gram flour (besan)_ 3/4 cup. You can use plain white flour or garbanzo bean flour or even cornflour. Make a thin consistency batter. If you are not on a vegan diet you can happily use 2 eggs instead of glam flour.
Water 3/4 cup. Do not rely on this measurement as sometimes you may need less or more depending on the quality of the flour. You need very thin butter, unlike a normal pakora batter.
Curry powder_1/2 teaspoon
Salt_ 1/2 teaspoon for the batter
White flour_ required for dusting the eggplant. Just lightly dust and shake off any excess. The heavy coating will lead to the pakoras getting hard. You can even skip this step if you are using white flour as your batter.
Breadcrumbs as much needed to coat the eggplants. Do not use panko breadcrumbs. Use regular breadcrumbs.
Oil_ for frying
Read also: Best Crab Boil Recipe
How to make Fried Eggplant
Take a medium-sized one, keeping the stem. Intact, cut it lengthwise into half then cut each half into sections in such a way that it looks like a fan.
Take them out on a colander and sprinkle a liberal amount of salt all over them. What the salt does here is it takes out the liquid and bitterness from the eggplant. As a result, the eggplant is going to release its moisture when it hits the hot oil resulting in the outer coating getting soggy and oily. Leave like this for about an hour or 30 minutes if you are in a rush.
Coming to the batter, we need gram flour that is Basin, which is the base for any pakora recipe, but I know not all of you will have access to an Indian grocery store, so don't worry. You can even use garbanzo bean flour or maybe just regular all-purpose flour. Gram flour has this beautiful nutty kind of taste to it, which I love. But don't worry if You cannot find it if you are using gram flour or garbanzo bean flour. Then pass it through a strainer. I think this is the best way to get rid of any lumps to this.
Add water little by little to form a smooth batter. Do not add water all in one go as then it will be very hard to get the smooth consistency. Add a little bit of baking powder It makes the batter light and fluffy.
Then to spice up everything, Some curry powder. I like adding spices to almost everything and some salt. You want the batter to be on the thinner side. Unlike a Poco de batter, we are using it. Not as a coating for this recipe, but as glue so we are looking for the thing better like this.
Coming back to the eggplants. See how much water has come out from them. Next thing is to ensure that we get a crispy coating, You have to press them gently in a paper towel to remove all that liquid, that is collected on the surface. Today I want a crispy Mission, so I am doing all these extra steps but it will be off at the end just trust me.
Okay, next coming to my breading station, I've to Cancel all-purpose flour. Just does the eggplant lightly with some flour? Again, we are doing this step to make the Surface dry. Shake off the excess flour, then dip it in the batter, put it very well on both sides.
Then coat it with breadcrumbs, try using one hand for dry ingredients and the other forward press the crumbs on the eggplant, so that they stick well, After printing, leave them for about 15 minutes so that the breadcrumbs get well set Heat your oil.
Oh, for crying. You want your oil hot enough. But not too hot again, I like doing the stick test for this. Those gentle and steady streams of bubbles. Signify, the oil has reached the right temperature. No purpose. You have to heat up the oil more or if the bubbles go wild, then you have to bring down the temperature by lowering the heat of your stove.
Then add the eggplant with the skin side facing up towards you. Set your stove on medium heat, so that the exterior doesn't turn brown too soon before the interior gets out. Turn it. Once you see that little golden brown color forming and look at the beauty, such a joy to keep on looking at it. I mean, I like this more than fried chicken, no kidding, keep it a few more minutes on the other side. Then take it out on a paper towel.
Let's finish frying the rest as my teenager is getting too impatient now. The outer coating is extra crispy and the eggplant still stays juicy inside. The best part is it stays crispy for quite a while.
After fry serves this with any kind of sauce or Chutney of your choice.
Conclusion
Fried eggplants are another special, delicious, and mouth-watery meal that you shouldn't miss preparing. They are simple to prepare with just a few ingredients. They taste great and are also healthy for you. If you want to make delicious eggplant fries follow this recipe well and you will get your desired taste for this meal. Hope you enjoy it.