Healthy Breakfast Recipe
Starting your day with a delicious, yummy, and healthy breakfast recipe keeps you active and strong all day, helping you withstand the stress faced at work. You might be thinking of what to prepare for breakfast but we've got you covered. We have selected two healthy, mouth-watering, and easy to prepare breakfast recipe just for you to select.
Healthy Breakfast Recipe
A study on recipes has proved that eating a healthy breakfast makes you have full concentration with whatever you're doing during the day, even kids tend to do well in classes when given a good breakfast. So don't miss out or delay your breakfast cause it's good for you.
Furthermore, let's go into a detailed look at the two breakfast recipes best for a demanding morning;
Tropical Smoothie Bowl Recipe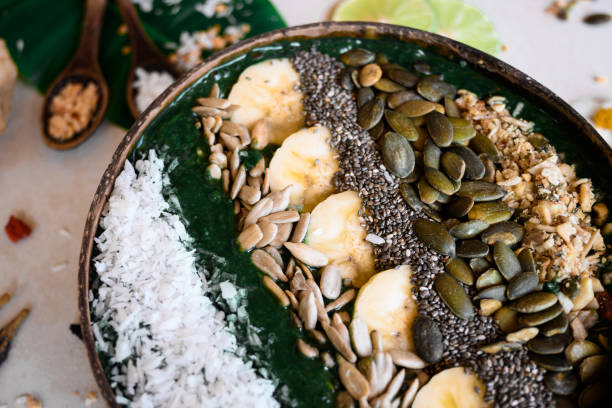 A tropical smoothie bowl is one very breakfast that is very easy to prepare and made with vegetables and fruits such as kiwi, carrot, banana, pineapple, and papaya.
And all these fruits are so rich in vitamins. It will just be a good pick for you. Coconut and mint leaves are used for shavings to garnish and match with different toppings. It looks attractive and tastes great.
Read also: Recipe for Bahama Mama Drink
Ingredients for Tropical Smoothie Bowl
Ingredients needed for a tropical smoothie bowl are:
2 cups of frozen mango
1 and a half cup of pineapple
1 frozen banana
Halve cup or 1 cup of milk (this depends on how thick you want it and the kind of blender you're using).
How to Prepare Tropical Smoothie Bowl
STEP 1 
Pour all the chopped fruits into a blender then blend.
STEP 2  
Scoop out the blended fruits into a bowl
STEP 3 
make it attractive and mouthwatering by adding slices of your favorite fruits. Like me, I add kiwi, strew berries, bananas, toasted coconut flips, and pineapple.
STEP 4
Eat immediately before it melts away.
NOTE: Blending depends on your blender, you may add a few drops of water or milk but don't add much water because it's supposed to be thick. Once it's totally super smooth, transfer to a bowl then add fruits of your choice to make it more attractive.
Read also: Vegetable Soup Recipe Easy
Twice Baked Potatoes Breakfast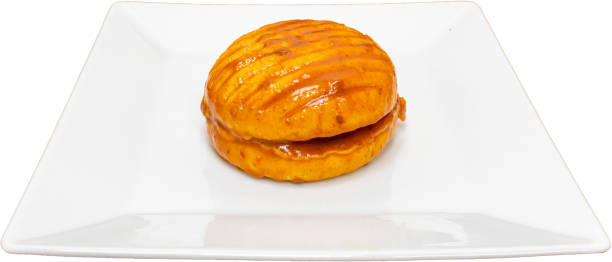 We have here another delicious and nutritious breakfast that you might pick from also. Twice-baked breakfast potatoes are loaded with onions, bacon, and peppers then baked to perfection with eggs.
You may ask if it's cool to eat potatoes as your breakfast?  The answer is yes. Potatoes are low in calories, a medium-sized baked potato only contains about 110 calories.
They are a good source of vitamins c and B6, manganese, phosphorus, niacin, and Pantothenic acid. Pantothenic acid is a water-soluble vitamin B and therefore an essential nutrient.
The vitamin c in potatoes acts as an antioxidant. Antioxidants may help prevent cancer, help with digestion, blood pressure, or even heart health.
Ingredients for Twice Baked Potatoes Breakfast
 4 medium-sized sweet potatoes.
8 eggs
Chopped onions
Coconut oil
Chopped garlic
Sea salt
Black pepper.
How to Prepare Twice Baked Potatoes Breakfast
STEP 1 
Preheat your oven to 400 degrees and line a baking sheet with foil.
STEP 2
Bake the potatoes in a preheated oven at 200c for 30-40 mins until soft.
STEP 3
Remove from the oven when soft and placed on a foil or parchment paper. Use a knife and cut each baked potatoes into two equal sizes.
STEP 4 
use a spoon to scoop the middle of the potatoes and put the scooped part inside a bowl living a thin layer around the skins.
STEP 5 
Mash the scoop potatoes, put a pan on the heat, and add 1 tsp oil into it. Add onions, garlic, cook for 2 mins. Then put the mashed potatoes, cheese cook for 3 mins.
STEP 6  
Filled back the potatoes and spread carefully, sprinkle coriander leaf.
STEP 7
Crack an egg into the center of each half potatoes. Sprinkle the coriander leaf again and apply salt for taste and black pepper.
STEP 8 
Bake in a preheated oven at 200c for 20mins until the egg is set. Bring out from the oven and safe.
Conclusion
Having read to this point, we believe you must have known these recipes, and steps to prepare them perfectly, feel free to give it a try.
I hope with this piece of writing you will be able to prepare it and make a
delicious meal
out of it. We are always available to help you with any issues.