How to make Garlic Butter
How to make garlic butter sauce is very easy with just simple ingredients you likely have on hand. Making your own garlic butter sauce is better than buying garlic butter sauce from restaurants and it's going to become a staple in your home. With this recipe, you can make the best garlic butter than any restaurant's garlic butter. Just read on to know how to go about it.
Garlic Butter Sauce
Garlic butter sauce is just perfect for everything, trust me. Garlic and butter make a magic pair,  garlic is a universal herb, and butter being an essential condiment in almost every cuisine.
Garlic butter can be used with mashed potatoes, even garlic bread, vegetables, or even garlic toast, and it gives this beautiful smell of garlic. One special thing I love about garlic butter is that it's absolutely delicious.
Apart from being delicious,  it is very simple to make with just a few ingredients that you got at hand and also not time-consuming.
Adding a dash of lemon juice, add more taste to your garlic butter and makes it more outstandingly delicious. And did I tell you that you can store your garlic butter in the refrigerator?. Of course yes it can be stored for a couple of weeks or even freeze it.
I do take it straight from my freezer to toss with vegetables or into mashed potatoes for a quick and mouth-watering addition. What I do to make it easier for me is that I do store my garlic butter in an iced cube tray so that I have individual pieces to throw into my dish.
Is Garlic Butter Sauce Healthy for you?
Garlic butter is considered a healthy ingredient that serves multiple health benefits like:
Acts as a detoxifying agent
Boosts the immune system
Safeguards against cancer cells.
Better blood pressure
lower cholesterol
Reduce the risk of heart disease
Garlic is good for flu and colds
Better athletic performance
stronger bones
Improves memory
Super skin
Normally garlic butter is a storehouse for nutrients and goodness. It serves as a portion of comfort food with high nutritional value, replacing margarine and refined oil.
Garlic butter is a very good source of vitamins A, E, and K. It is even known to eradicate harmful bacterias in our system. Even if it has saturated fats that have no harmful effects on our heart and body, it is a very good replacement for refined oil.
Now let us  look at how to prepare your delicious garlic butter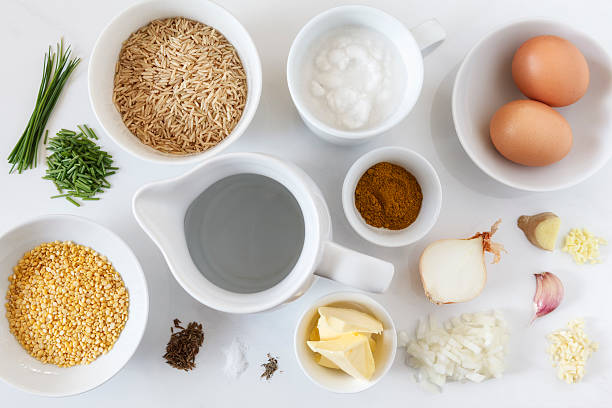 How to make Garlic Butter Sauce
Making garlic butter is extra simply without any stress, not time-consuming, and also with few ingredients, you are good to go.
Firstly chop the parsley, garlic, and chives.
Then combine all the ingredients in a bowl.
Serve with your desired recipes.
Read also: How to make Chocolate Gravy
How long do Garlic Butter Sauce last?
Garlic butter can last for about a week in the fridge. If you want to use it longer, pop it in the freezer.
What can you Serve Garlic Butter with?
Garlic butter can be served with:
Garlic bread
glaze for roasted chicken
steak or salmon
garlic shrimps
pasta
mashed potatoes and many more
Read also: Best 11 Ways on How to Thicken Soup
Is Garlic Butter Good for Weight Loss?
Yes, it is. Garlic butter is a convenient way to enhance many of the foods approved for this meal plan of losing weight (keto). Garlic butter is high in fat, calorie-rich food, garlic butter possesses good fats along with the benefits of consuming an all-natural product.
The time required to Prepare Garlic Butter
Preparation time: 3 minutes
Total time: 3 minutes
Serving: 8
Ingredients needed for Garlic Butter
2 small cloves garlic (minced)
2-3 teaspoons of fresh-squeezed lemon juice
1 tablespoon sliced fresh chives
1 cup of salted butter softened
2 tablespoon of fresh parsley (minced)
How to Prepare Garlic Butter
Add all ingredients into a small serving bowl, and mix until well combined.
Serve over a plate of mashed potato, the best corn on the cob, even a nice crispy pan, bread, or vegetables.
Nutritional Estimate
Calories: 205 Kcal
Fat: 23g
Saturated fat: 14g
Cholesterol: 61mg
Sodium: 203mg
Potassium: 12mg
Vitamin A: 810IU
Vitamin C: 2.2mg
Calcium: 10mg
Iron: 0.1mg
Conclusion
Garlic butter is a very easy recipe, with just 3 minutes of your time you can make this delicious garlic butter. The wonderful thing about garlic butter is that it doesn't require many ingredients, just about 3 to 4 ingredients and you are good to go.
Garlic butter is not just delicious but it is also packed with healthy health benefits that you can't afford to miss. Garlic is an enriched antioxidant that has been connected in fighting the four major causes of death: stroke, infections, heart disease, and cancer. Garlic butter adds this nice taste to your dish with a charming smell of garlic to make you crave for more.
Garlic butter can be served with garlic bread, mashed potatoes, pasta, and many more. It can be stored in the refrigerator for about a week or it can be freeze. Why not add garlic butter to your meal and trust me you will enjoy it so well because it's super delicious and also healthy.