Today I'm going to show you how to make a Nigerian meat pie recipe. One of the most popular snacks enjoyed in this part of the world. I'm going to give you a clue of how it is done. Meatpie taste is so great and delicious. read on to know how you can make your meat pie even at home and enjoy it.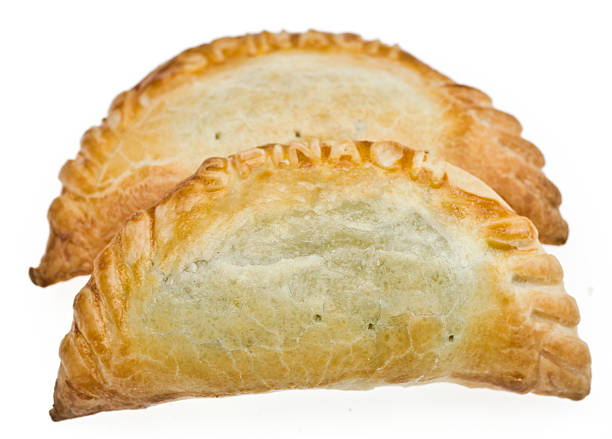 Ingredients for Nigerian Meat Pie Recipe
For the dough
flour
simas
eggs
baking powder
salt
water
Read also: Easy Japanese Tempura Batter Recipe
For the meat pie filling
minced meat
onions
pinch salt
spices
seasoning
pepper
Irish potato
carrot
1 medium egg for meat pie wash
Read also: Recipe for Fruit Dip
How to Make Nigerian Meat Pie Recipe
Let's get cooking. You want to begin by adding some salt, some sugar, and baking powder to a mixing bowl, and all you have some all-purpose flour in it, give it a very good mix to combine next transport the cold margarine into the flour mixture. Now you want to cut up your margarine in bits to enable you to crumble it faster into the flour.
You can put on your gloves while mixing up this. You want to imagine maintaining a core temperature throughout the selection process. This is very important, mix the flour and margarine together like texture is formed.
Next, crack open one egg and mixed into the flour mixture. At this time, the mixture should start to come together to form a bind. Add cold water a little bit into the mixture until it forms into a solid texture. That is also known as you do. I find that there is no exact quantity of water added this time. You just have to let yourself some torch inside the guide.
Once you feel and see the dough comes together without falling apart then don't add any more water, for this particular one I added less than a quarter of a cup of water. You have to use very cold water.
Next is to transfer the dough to the flat surface. And then start to mix it well for about 1 minute. You don't want to overwork the dough at this point so you don't end up with very high meat pies.
After, cut out plastic wrap and cover the dough and then place in the refrigerator and allow to rest for at least 30 to 40 minutes. Your dough can actually stay fresh in the refrigerator for as long as one week or even longer.
As it is resting, We begin with the feeling, add some vegetable oil in a pan and allowed it to heat up then add the chopped onions and saute for few seconds. And then add your minced, garlic, and Scotch, bonnet peppers, pop a few seconds and then create a space in the center of the pan. And then add the minced meat, begin crumbling immediately and continue to stir-fry on to minced meat until it has lost its pinkness.
Next, add some water curry powder-fine, sizzling cubes, ground pepper, and salt, stir to combine, cover the pot and allow to simmer gently for five minutes afterward, you add your diced carrots and Irish potatoes stir again. Now, you want to season with more salt, if more is required and then afterward, you add some more water to help cook the carrots and potatoes through all of the parts and cook for five minutes to thicken. To create a Very moist feeling for the pie. Adam cornstarch, a slurry is simply the mixture of cornstarch and water to form the semi-liquid consistency stare again and allow to cook for another 2 minutes.
Then take off the heat immediately and allowed it to cool down completely while it is cooling, prepare your baking pan culture pan with cooking spray or oil and lined with parchment paper. Now, placing the pie directly on the old pan. Is fine. But parchment paper is used for extra precaution, break one egg and set aside this will act as glue to keep the pie sealed and will also act as the perfect place to help our pies glow when the dough is ready.
When the feeling is cool down completely, divide the dough into the number of times you would like to create to avoid overworking it. I divided mine into 8 equal parts and I'll most likely get about 12 packs.
It's from these next take out one of the parts and set the rest aside, spray floor on a flat surface, gently for few seconds and make into a round shape. Flatten it out with the palm of your hands and roll it out with a rolling pin. I find that a bottle works wonders as well. You want to roll it out to about a quarter of an inch thick. Just enough to shape it easily without falling apart.
Next, take the cover of round plates. Now, the size will be dependent on how big or small you want your pie to be, press firmly to create an indentation, then run a knife around the sides. Check out the cover and gently remove the excess by the sides. And then set that aside, take about 1/2 tbsp of the filling, and laid close to the center of the flat dough. Then close the edges with the egg wash. Check and lift up one side with your finger, to cover the filling.
 Next, use a fork and silk and sip of the dough and showing them a seat and bottom Parts overlap each other, lift it up and transfer to a baking pan and continue with the rest.
When you are done with all of it, transferred, the pie to 180 degrees Centigrade heated over, and allow them for Five minutes. You want to have a shiny exterior one that is very easy to open, very moist interior. You can place your ex filling in a container and store it in the freezer for up to 1 month. You guide this pie. I've given me so much life. Our pie is just so perfect to texture, perfect. The feeling very perfect and very moist, that's exactly how you like it.
 It's time to give this a taste, I like to call a full interior. I like the fact that it's very moist. You definitely want to ensure that you're feeling is moist that way you get the best from your meat pie. You do not want a dry meat pie no. It has to be very sweet and soft and supposed to pick up very easily without any stress or without any crumble and give us at it. I already know what's going to taste like.
Conclusion
Meat pie is a very popular snack in Nigeria, It tastes so delicious. If you haven't made a meat pie before with this recipe it is quite simple and I know you can make a delicious meat pie by following this recipe which is simplified for you.